Sunpower low consumption energy saving steam pipe net system integrates comprehensive application such as process flow optimization, composite compensation, unique composite structure thermal insulation, new type nanometer thermal insulation material, high efficiency thermal insulation pipe supports, and removable flexible thermal insulation etc., and has formed unique Sunpower system technical mode via effective integration of various in-depth professional technologies and crossed applications.
Sunpower provides one-station type engineering construction and management service including design, manufacture of core products and materials, engineering installation and construction, startup commissioning, and operational technical guide. It creates low consumption, energy saving, and long service life steam pipe net works and ensures energy saving, production increase, and benefits improvement for enterprise heat supply and drive power steam pipe net systems.
Early study and research of this technology (1997):pipe net design, high efficiency thermal insulated pipe supports, high performance compensators, and new type composite thermal insulation structure etc.
Superior effect and low costs:best material and best structure
Good heat supply effect:large range, small heat loss, and small pressure drop
Combination ensures pipe net safety, optimum thermal insulation performance, increased heat supply radius, and steam quality
| | | |
| --- | --- | --- |
| Index | Conventional design | Sunpower long distance pipe net transmission |
| Temperature drop | 15℃/Km | ≤2-5℃/Km |
| Pressure difference | 0.06~0.1MPa/Km | 0.015~0.05MPa/Km |
| Transmission radius | 8Km | ≤55Km |
1)Professional design capabilities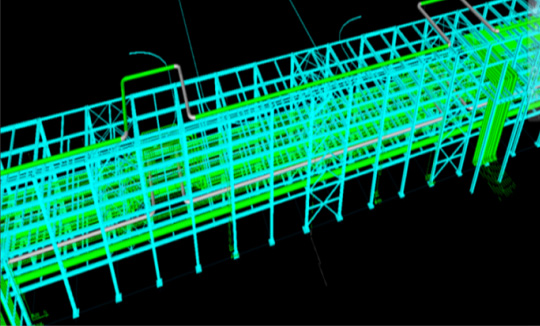 PDS/PDMS (3D model pipeline design)
AFT ARROW (calculation of temperature drop and pressure drop)
NOZZLEPRO(calculation of nozzle local stress)
CAESAR II(calculation of piping stress)
ANSYS、SOLIDWORKS(product design)
Dedicated software for thermodynamic and hydraulic coupled calculation (autonomously developed)
2)Application of new type thermal insulation materials
Application of new type thermal insulation materials can reduce pipeline heat loss to the maximum extent and satisfy end user demands on steam quality.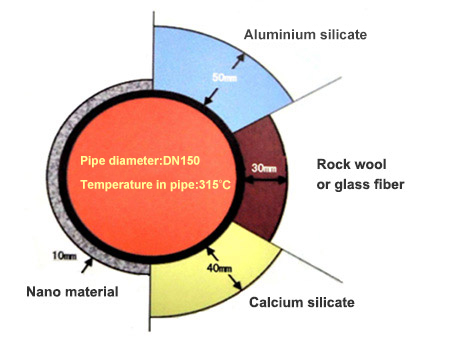 3)High-end R&D configuration
1)This company has more engineers pipeline energy saving.
2)This company owns a professional engineering R&D laboratory and a pilot scale test base.